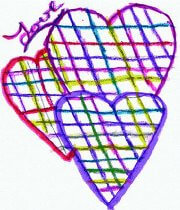 You'd be hard-pressed to find a more generous, thoughtful and considerate group of people than the many voiceover artists I consider my friends. If you need any convincing, look no further than the Prime Time Voices for Children project, headed up by super VO talent Joe Cipriano, featuring a stellar recording of the classic 'Twas the Night Before Christmas. My guess is that with their busy and unpredictable schedules, organizing the 30+ performers who lent their voices to this project must've been as challenging as herding cats, but the resulting audio is simply fabulous:
PrimeTimeVoicesForChildren
"With so many stations presenting 24 hour a day Christmas programming for the season," says Cipriano, "we felt there was an opportunity to offer up new and unique holiday content for radio programmers and music directors to freshen up their playlists of holiday classics and do some good for children."
Among the 31 voice actors who participated are George DelHoyo, Randy Thomas, Ben Patrick Johnson, Sylvia Villagran, Beau Weaver, Bob Bergen and Scott Rummell, known largely for their work on movie trailers, network television promos and animation.
I feel lucky to know many of these voiceover talent personally, including Brian Lee, Stew Herrera, Anthony Mendez, Kara Edwards, John Taylor, Zurek, Randy Thomas and Pat Fraley. I know each of them to be at least as generous as they are talented, and that's saying quite a lot. And since the goal of Prime Time Voices for Children is to raise money for Mattel Children's Hospital UCLA (one of the highest-rated children's hospitals in California) I hope that you'll purchase a copy of the track on CDBaby.com, Amazon, or iTunes, and/or make a donation through Fundly.
For exclusive information about the cast and the project, visit Facebook.com/PrimeTimeVoicesForChildren.
Alphabetical list of Prime Time Voices for Children cast:
Joan Baker, Bob Bergen, Kay Bess, Corey Burton, Joe Cipriano, Howard Cogan, Townsend Coleman, Josh Daugherty, George DelHoyo, Kara Edwards, Dave Fennoy, Pat Fraley, Stew Hererra, Ben Patrick Johnson, Brian Lee, Bill Lloyd, Anthony Mendez, Paul Pape, Jim Pratt, Bill Ratner, Rino Romano, Scott Rummell, Ashton Smith, Jim Tasker, John Taylor, Randy Thomas, Keri Tombazian, Sylvia Villagran, Rick Wasserman, Beau Weaver and Zurek.