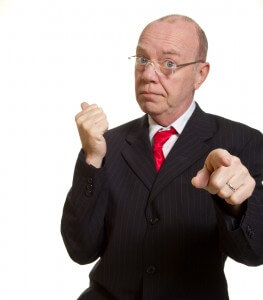 A studio owner (we'll call him Rick) for whom I've done bit of voice over work called me the other day with what seemed like a common question. He wanted to know if I would be willing to audition for a gig. See, his client was considering voiceover talent for their next campaign, and Rick wanted to be sure that I wouldn't be "offended" if he threw my hat in the ring.
"Offended?" I asked, "Are you crazy? I'd love to audition for you." That's when Rick explained that I'd be auditioning for a gig I already had.
Oh.
It seems that his indecisive client (and mine), while happy with the voiceover work that I'd done, wanted to hear some more voices to make sure that I was the best fit for them.
The way I see it, that's an opportunity that voice talent rarely get. In most cases, clients simply stop booking us, with no explanation at all. And only rarely will I get a call from a client to tell me that they've decided to use a different talent on a campaign that I've been voicing for some time. I actually appreciate that call, because it gives me the chance to thank them for their business, and sometimes even recommend a fellow talent who I think might be a good fit for that particular client.
When it comes right down to it, I think that you have to understand that every new gig comes with an expiration date, even though that date isn't stamped on the package. My clear understanding of this might have something to do with my 20+ years spent working in radio. See, radio is known as a journeyman's industry, and one in which hard-working, talented people are fired with no notice. And even though I spent 19 years working at one station, I often said (only half-jokingly) that I'd already come to terms with the fact that they'd fired me, it just hadn't happened yet.
Look, clients change their minds all the time. And that's okay. After all, when a client for whom I don't work decides to hire a new voiceover talent, I have a chance to land myself a new client, right?
How do you deal with it when clients change their minds?