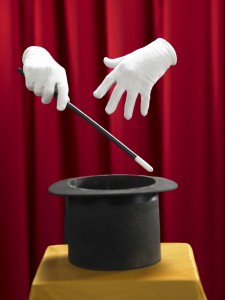 In the last few weeks, I've been getting lots of calls and emails from fellow voice over talent, asking me about the merits of FaffCon. I was lucky enough to attend both FaffCon1 and FaffCon2, and I'm a big believer in the concept (more on this later) behind the UNconference. With registration now open for FaffCon3, set for September 23rd-25th in Hershey, Pennsylvania, lots of (really smart) people are thinking about going. At some point in the conversation, most of those voiceover folks ask some version of the question "What is FaffCon?"
I get it. FaffCon's unorthodox nature can be difficult to understand. Its brilliance isn't immediately obvious. In fact, the whole concept of an UNconference runs counter to convention. (And counter to conventions, for that matter.) Like so many things, an UNconference like FaffCon is much easier to understand once you've experienced one. If you were at FaffCon1 or 2,  you can stop reading now. And I know that you'll be at FaffCon3 in September because you get it, too. If you weren't there, let me try to help you imagine the experience.
Forget any thoughts of scores of conference lemmings sitting in neatly arranged rows of chairs in huge, generic meeting rooms while self-serving "industry experts" blather on about their latest conquests and their new book/e-book/training program/gadget/whatever that you can buy to "guarantee" buckets of voiceover success.
Instead, imagine smaller, more intimate groups of like-minded professionals having actual, interactive conversations. These professional voiceover talent willingly and generously share knowledge gained from years of experience. Information that doesn't often find its way into books. The kind of information that can help you take your career from where it is to where you want it to be.
There are no keynote speakers, no products for sale at the back of the room, no emcees, no "us" and "them." It's all us. It's all voiceover talent who have forged a career through trial and error, persistence and innovation. It's all people who know what works and what doesn't. It's all people who likely were mentored somewhere along the way, and who understand that the best way to honor those who helped them is to pay it forward.
And don't worry that the information shared at Faffcon will be too basic for you. FaffCon is strictly for working pros. It's not for newcomers to the voiceover scene. On the other side of the coin, don't worry that you're above FaffCon. You can't be too big or too successful to benefit from, and bring value to FaffCon. That's because the value of an unconference is in the collective wisdom. Of course, the more experience and success you've had, the more valuable information you'll have to share with the class. And you won't be alone. More than a third of Faffcon attendees have over 20 years of voiceover experience under their belts. And they'll be sharing tons of wisdom that will be helpful to you. These are people who've been where you are and know where you're coming from. And even if you're the voice of a TV network, or doing national spots for a fast food chain, chances are you have questions about some portion of your career. Whether those questions are about gear, marketing, contact management, SEO, ISDN, agents, branding, social media or home studios, you'll find fellow talent who not only have the answers, but are eager to share them with you.
Looking at unconferences simply from the perspective of "What's my ROI?…What's in it for me?," might be our natural reaction, but that runs counter to the concept. Unconferences are about sharing, not about receiving. (Of course, everyone who attends will receive a TON of valuable information, because that's what happens when everyone who attends is willing to bring something to the table.)
Somehow, unconferences manage to supply exactly the information their participants are looking for. Unconferences are magic. And you're never too big for magic.