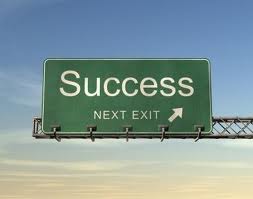 After talking to just a few professional voiceover talents, or reading about the paths their careers have taken, it quickly becomes obvious that there is no single track to follow to guarantee success in the field. Truth be told, there is no guarantee of success in voiceover. (And anyone who tells you otherwise – especially if they're selling a book or training program – is to be avoided like the plague.) There are, however, loads of things that you can do to help improve your odds.
The first of those things is to make sure that you're treating your voiceover career as a business. If you're serious about pursuing (or continuing) a career, there's no other way. The simple fact is that you'll be running a small business. And whether you call yourself an entrepreneur, a solopreneur, or an independent vocalization technician, the basic requirements are the same. At each stage of our careers, there are different resources that can help move things along to the next level. With that in mind, I've tried to compile a list that will cover all the business topics that can affect your career. Of course, there's no way to include everything, and if you notice anything missing from the list, please add your favorite resource in the comments below, and I'll update the list as warranted, so please consider this a work in progress.
I've purposely steered away from voiceover-specific web sites for the purposes of this post, in hopes that a 'big-picture' view of the business side of things would be more helpful. Let's jump in.
1. Can I be an Entrepreneur?
It's always good to start at the beginning, so let's figure out if the business of the business is something you'll be good at. Entrepreneur Magazine's article "25 Characteristics of Successful Entrepreneurs" will help you decide.
2. Do I Need a Business Plan?
In their book, REWORK, Jason Fried and David Heinemeier Hansson (the founders of 37Signals) make the case that "long-term business planning is a fantasy." Here's part of their argument:
Why don't we just call plans what they really are: guesses. Start referring to your business plans as business guesses, your financial plans as financial guesses, and your strategic plans as strategic guesses. Now you can stop worrying about them as much. They just aren't worth the stress.
If, on the other hand, you prefer to know exactly where you're headed before you begin your trip, The U.S. Small Business Administration offers tips and templates to help you generate your business plan.
For a more extensive how-to, consult the Business Plan section of Entrepreneur.com.
3. Accounting & Day-to-day Productivity
Accounting & Taxes
Choosing an accountant for your business can be a tricky proposition. After all, it's your financial numbers that make or break your success.
Of course, you may choose to handle the financial side of things yourself. Mint.com "brings all your financial accounts together online or on your mobile device, automatically categorizes your transactions, lets you set budgets and helps you achieve your savings goals."
For years now, I've used FreshBooks.com (referral link) to handle my invoicing. They bill themselves as "The fastest way to track time, organize expenses & invoice your clients" and I couldn't agree more. Plus, their reports make tax time a breeze.
For more helpful tax tips, click over to Tax Tips for Freelancers from FreelanceSwitch.com.
Keep in Touch
As freelancers, we tend to want to keep the number of tools we're using to a minimum. We'll set up some sort of accounting tool, maybe something to help us handle project management and not much more. But there are reasons that finding a customer relationship management (CRM) tool that you're comfortable using is worth the added hassle. Here are 6 Ways a CRM Tool Can Help a Freelancer.
Once you've got a handle on who it is you'd like to stay in contact with, you'll want an easy and efficient way to keep in touch. There is a wide variety of email marketing services to choose from, including ConstantContact.com, VerticalResponse.com, iContact.com and MyEmma.com.
Clear the clutter from your desk and organize your receipts in a snap with Shoeboxed. They'll help you turn piles of receipts and business cards into expense reports, accounting entries and contact lists.
Rates
Never easy to discuss, but unavoidable when talking to potential clients, rates don't have to be an uncomfortable part of the conversation. This article from Patrick Mcneil will help you Discover the Sweet Spot for Winning Freelance Work.
Collections
Once you and your client have agreed upon a rate, and the you have delivered the audio, there always exists the possibility that your client won't pay you as quickly as you'd like them to. Larry Keltto has an unbelievable track record for collection on his invoices (1,235 out of 1,236 – 99.92%) and explains his process here: Solopreneur Collection Tips.
Cloud Storage
Evernote has been a life-saver for me on a number of occasions. It's suite of software and services designed for note-taking and archiving. A "note" can be a piece of formatted text, a full webpage or webpage excerpt, a photograph, a voice memo, or a handwritten note. Notes can also have file attachments. Notes can be sorted into folders, then tagged, annotated, edited, given comments, searched and exported as part of a notebook. Evernote supports a number of operating system platforms (including Microsoft Windows, Mac OS X, Android, iOS and WebOS), and offers online synchronization and backup services. After sending scripts to my Evernote account, I can open them on the Evernote iPad app from my recording booth, and even edit them on the fly. Better still, scrolling through long documents is silent, with just a swipe of the finger on the iPad screen, saving me from having to edit out any page turns.
There are plenty of other cloud file sharing solutions, including:
Since digital files are the lifeblood of our business, it'd be irresponsible of you not to have a fool-proof backup plan in place. Just remember the 3-2-1 rule: always keep 3 copies of important files, on 2 different media, with at least 1 off-site storage site. PC Magazine's "Disaster-proof Your Data with Online Backup" article will help you sort of the options.
4. Think You Don't Have a Brand? Think Again
You probably know that I could talk for days about branding and marketing for voiceover talent. (And I often do.) But for the purposes of this post, I'm gonna stick with basic tools that can get you pointed in the right direction.
Every interaction you have with a client or potential client, whether online or in person, contributes to your brand. While the definition of a brand is tough to nail down, I really like this one from PersuasiveBrands.com: "Any brand is a set of perceptions and images that represent a company, product or service. While many people refer to a brand as a logo, tag line or audio jingle, a brand is actually much larger. A brand is the essence or promise of what will be delivered or experienced."
Visual Branding
Consider the visual images that are associated with your brand. In an industry where we all have the same basic tools to work with (mouth, microphone, headphones), graphic "sameness" is often be the kiss of death. Finding a way to stand out in a sea of fellow voice talent can be extremely difficult. It's also extremely important. If your visual branding is consistent with the essence of your brand, clients will instantly associate your brand with you and your work, and will find it much easier to remember you the next time they're looking for voice talent. Lauren O. Venell provides a great overview of The Six Cs of Visual Branding for Creative Professionals.
Online Branding
Guy Kawasaki and Joe Moreno have put together a list of "Six Solopreneur Branding Boo-boos" that's clearly intended for a general audience, but has tons of insights that can be applied to the voiceover world.
Taking your brand online isn't an option anymore. The vast majority of voice talent searches likely begin online. "14 Must-Haves for Your Online Personal Branding Toolkit" covers a wide variety of tools that can help you manage your online reputation.
5. Marketing
Morgan Freeman said "If you're an actor, you're an actor. Doing it is not the hard part. The hard part is getting to do it." And unless you depend on agents to bring you all of your work, you'll spend a lot of time trying to find new clients.
Mass Marketing has Become a Mass of Niches
To get you in the right frame of mind, check out these 101 Awesome Marketing Quotes from Hubspot. To remind you of the amazing marketing opportunities awaiting us in 2011, here is a compilation of insightful thoughts by industry gurus.
Target Market or Niche? There is a Difference
You can't market yourself effectively until you know to whom you're marketing. This post and video from Michael Port explains the simple but important distinction between target market and niche.
If you're interested in drilling down a little deeper into your target market, Inc. Magazine's "How to Define Your Target Market" can help.
When writing marketing copy or web site content, many of us tend to focus on features and benefits. So does everybody else. Learn to market your services by going "Beyond Features and Benefits."
Once you've got a handle on the content you'll be creating, you'll need some design inspiration. You'll find oodles of it at Creattica.com's design and inspiration gallery. Before you click, just make sure your afternoon's free. Then head over to Kuler.Adobe.com where you can generate color themes that can inspire any project. No matter what you're creating, Kuler lets you experiment quickly with color variations and browse thousands of themes from the Kuler community.
Web Sites
The option to be without a web site no longer exists if you are (or plan to be) a professional voiceover talent. One of the easiest starting points for your online presence is WordPress. It comes in two different flavors (.com and .org), but the distinction is fairly simple. With a WordPress.com site, they'll do the hosting for you (and somewhat limit your creativity). WordPress.org sites are self-hosted, allowing you much more flexibility. The WordPress service offers a number of design templates for your site, but you can also use third-party designs – called themes – from sites like Press75.com, WooThemes.com,  MOJOThemes.com, ElegantThemes.com, Templatic.com or StudioPress.com.
Author and marketing guru Seth Godin has written one of my favorite descriptions of How to Create a Great Web Site. Especially number 7.
Blogging
ProBlogger.com's Darren Rowse has put together an exhaustive list of Blogging Tips for Beginners that beginning bloggers will find very valuable. Once you're comfortable with the basics, you'll want to explore some of the finer points of blogging. These two posts from TechieMania.com will get you started: A Visual Guide to Search Engine Optimization and 5 Basic Search Engine Optimization Tips for Blogging.
Social Media
Needless to say, I could share scores of links to individual posts that discuss the virtues and drawbacks of social media as it applies to voiceover talent and other entrepreneurs. Instead, I'd rather point to you to SocialMediaExaminer.com, the world's largest online Social Media Magazine. You'll learn everything you need to know about how to best use social media tools like Facebook, Twitter, Google+ and LinkedIn to connect with customers and generate more brand awareness. But in the interest of efficiency, here's a much shorter article that focuses on the essentials: Your Social Media Strategy is Your Best Investment.
Why Should I Hire You?
There are thousands of other freelancers out in the wild, so why should a prospective client choose you over your competition? That's the subject of this very helpful article by Andrew Cooper: Why a Prospective Client Should Choose You.
Join the Conversation
With so many resources out there to help us run our businesses, I'm sure that I've left out a number of helpful options. I'll be updating this list regularly, so please leave your recommendations in the comments below. What's your favorite business resource?