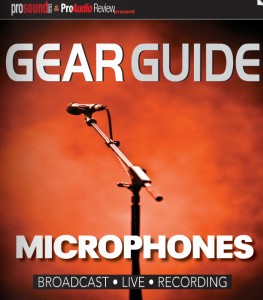 The best mic is…
The work we do as voiceover actors simply wouldn't be possible without microphones. And unfortunately, there's no easy answer to the question "Which is the best microphone for my voice?" There are just too many variables to consider and too many voices. Which is exactly why the "best microphone" debate is likely to flare up any time there's more than one voiceover talent in the room.
The Annual Microphone Bible
Fortunately, Pro Sound News and ProAudio Review are out with their 2011 Gear Guide – Microphones. It's filled with in-depth reviews and insights from legendary recording engineers. Honestly, it's gear-porn for us studio rats.
Inside, you'll also find the incredibly useful Professional Microphone Manufacturers' Directory; background information and contact details for every major mic maker out there.